After spending months on end stuck in various lockdowns, many of us will now find ourselves looking to the future, booking in as many events as we can around the area to enjoy our newfound freedom.
 There is simply no better feeling, after all, than having the opportunity to see your favourite show or soaking up the atmosphere of an unmissable event around friends, family and loved ones.
 However, with such a backlog of pre and post-pandemic events now coming out thick and fast, finding the right event to attend can sometimes be a lot easier said than done.
 Whether it be deciding which type of concrete barrier is needed to manage parking, working out how to deliver tickets, or determining how to stick to the current COVID-19 event guidelines, event planners will have put a lot of time and effort into hosting their events, after all, and each will now by vying for your hard-earned cash.
 So, if you're at a loss at what to do next, don't worry – we're here to help.
 In this article, join us as we pinpoint the best from the rest, taking a detailed look at the key Sussex and Brighton-based events to add to your calendar over the final few months of the year.
Foodies Festival
. Fri 24 Sept 2021 – Sun 26 Sept 2021.
 If you're looking to spend a lovely day eating your weight in a gorgeous array of food and drink from across the globe, heading to the Foodies Festival is a must-do.
 From hearty meals to sweet treats to savoury snacks, you'll be sure to find everything your heart and stomach desires.
 Located down on Hove Lawns, this three-day event will not only feature music from the likes of Scouting For Girls and Sophie Ellis Bextor but it will also include talks from top chefs and free samples of some of the country's up-and-coming vendors, restaurants and businesses.
 Find out more here.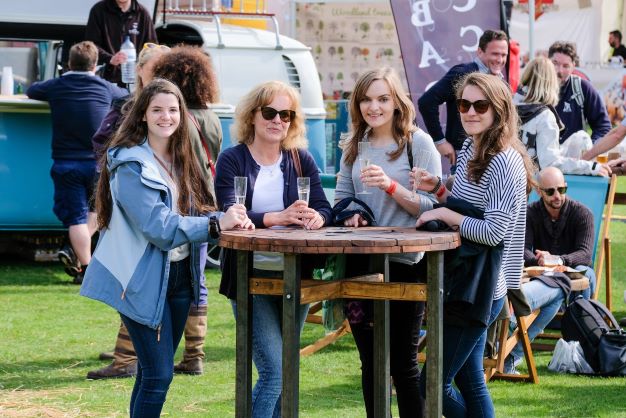 Shocktober Fest.
Fri 1 Oct 2021 – Sat 6 Nov 2021.
 Tulleys Farm's Shocktober Fest has spent the last 25 years gaining a reputation as one of the most popular Halloween events in West Sussex.
 Providing everything from food stalls to spooky street performers, Shocktober truly offers something for everyone and is a sure-fire way to not only get your heart racing but to embrace the spirit of Halloween.
 If you are feeling especially brave, consider signing up to experience some of their eight haunts. Filled with top class actors, these haunts will give you and your friends the fright of your life, featuring a wide variety of haunting activities to get your pulses racing.
 Whether it be trying to outrun a terrifying group of twisted clowns, escape the creepy cottage or withstand the circus of horrors, attending Shocktober Fest will really test how strong your nerves of steel actually are.
 Find out more here.
Burning Of The Clocks.
Tue 21 Dec 2021.
 The Burning Of The Clocks festival is a well-established and long running tradition based in the city of Brighton and Hove, seeing hundreds of locals take to the streets each year waving paper lanterns high in the air to celebrate the start of the winter solstice.
 Held annually on December 21st, this event is famed throughout Sussex as almost a rite of passage for locals to attend, with hundreds of people seen marching through the city, creations in hand, heading towards the beach to celebrate the start of winter.
 Then, once they reach the beach, the event culminates with a powerful display of fire and flames as the wide array of stunning paper creations and abstract art are set alight to act as an antidote to the excesses of the commercial Christmas.
 Find out more here.
Brighton Christmas Festival.
Fri 26 Nov 2021 – Fri 31 Dec 2021.
 New for this year, the Brighton Christmas Festival will take place at Victoria Gardens in Brighton, having been set up to rival the other popular Christmas markets found throughout the UK.
 Featuring a wide range of festive food stalls, music and activities for all ages, this event is sure to put you in the Christmas spirit. Or, to really embrace the festivities, why not consider pairing your trip to the Brighton Christmas Festival with the launch of the Brighton Ice Rink?
 Both the Christmas Festival and the Brighton Ice Rink are set in front of the spectacular Brighton Pavilion backdrop, allowing you and your friends, family and loved ones to enjoy the wintery weather with a warm brew, hot toddie or eggnog in hand.
 Find out more here.