Running a business is no easy feat. You might find you feel like you need a dozen hands to keep all those plates spinning. Whether you are owner, manager, team manager, there is a lot to get done and so many hours in a day.
Lucky for business owners everywhere, we are living in the digital age, where you can solve almost any problem with the phrase "There's an app for that". And it's true. There is an app for that.
If you're looking for an app for that, take a look at our picks for apps that can help you out with a few business problems.
For productivity
There is a reason that Trello is one of the most popular business platforms on the market at the moment. In fact, there are a few. For one thing, its user-friendly design makes sure to make it easy for everyone to use, and to not look like an online version of an imprisonable office booth.
For another, it has loads of uses. If you have a project coming up, you can split the tasks of the project into smaller chunks and either work through them yourself, or delegate the tasks evenly across your team. Even if you haven't got a project on the horizon, you can use the project management platform as a means of splitting the daily tasks up throughout the week. You will be able to follow who has done what, what needs to be done, and see the tasks get ticked off in real time.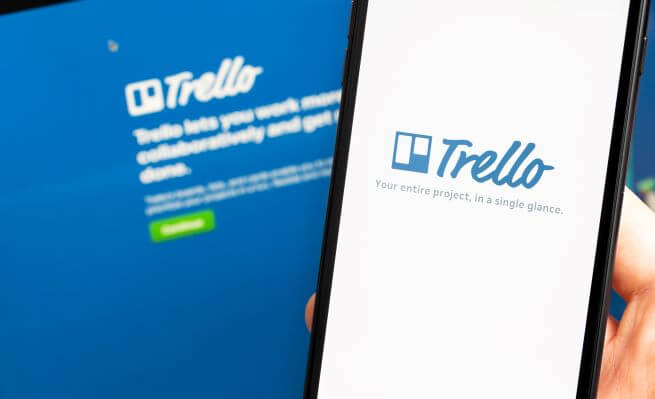 For benefits
Benefits are a great motivator for staff. You can attract potential staff members with good benefits and reward good work with bonuses.
However, it can be difficult for HR representatives to keep track of everyone's benefits. There is an entire team to follow, and their benefits can change depending on a number of factors.
You can use the Zest Benefits platform to keep track of everyone's benefits. Reward good work with bonuses at the click of a button or remove benefits from someone who is moving on. Alter benefits to fit an employee's needs and do it all from an easy-to-use platform that communicates with your employees for you. On the other end, with the app in their phone, employees can see their benefits and bonuses come in, with the option to send a personalised message through the chatroom.
For communication
Working from home is becoming a quickly embraced as the norm. Not only are people preferring not to go out into the germ-infested air, but the digital nomad lifestyle is on the rise. There is also the concept of travelling for work to consider. Whether you encourage it or you'd prefer not to travel, you'll need some means of connecting your clients and employees.
If you have found yourself in a position where you have to consider a team that is working from home, there is a number of phone applications you can use to keep everyone in good communication, but if you're running a business, you will benefit from OpenPhone.
OpenPhone was designed with business, specifically customer service, in mind. You can take advantage of getting as many phone numbers as you need that are local and toll free. Enjoy call transfer features, call recording features, and a mute button for when you are out of the office. Send texts, photos, videos, and files from any given device or gather your team together in one group messaging board.
All of that, plus the over-the-internet nature of digital phone systems allows you to throw out the landline bill, saving you some money.