One thing is true, you'll never run out of things to do in Brighton, because this modern, funky and fabulous city boasts a huge number of fun activities that will tug at the strings of your adventurous heart. Every summer brings with it an influx of visitors, who come to either feast their eyes on the colourful sights of the city, or to partake in all of the engaging activities that the city has on offer. It's little wonder why the city is at the top of the list of holiday destinations for many Brits. For those seeking the best adventure and outdoor activities in Brighton, this list has you covered.
Lagoon Watersports — Hove & Brighton Marina
Head over to Hove Lagoon Watersports Centre for an incredible watersports experience. When it comes to outdoor adventure, there's nothing more exciting than playing sports and games in the sea. Standup Paddleboarding, or SUP, as it's more commonly known, is a unique and peaceful activity you can enjoy on the open water. Besides the massive amount of fun that you can have with this activity, an elusive solitude also becomes yours, to enjoy for as long as you want. Like many other watersporting activities, SUP is also a great way of keeping fit.
At Hove & Brighton Marina, you get the chance to let your adventurous spirit experience standup paddleboarding, as well as other watersporting activities like kayaking, windsurfing, waterboarding, powerboat driving, yacht sailing trips, team building, among many others. It doesn't matter whether you're a beginner or an expert, you're definitely going to have a fantastic time at this top class watersports centre. They have friendly instructors who will ensure you remain  totally at ease as you try engaging in activities you have no previous experience in. To give all these activities a go, the place to visit is Hove Lagoon, Kingsway, Hove, East Sussex BN3 4LX.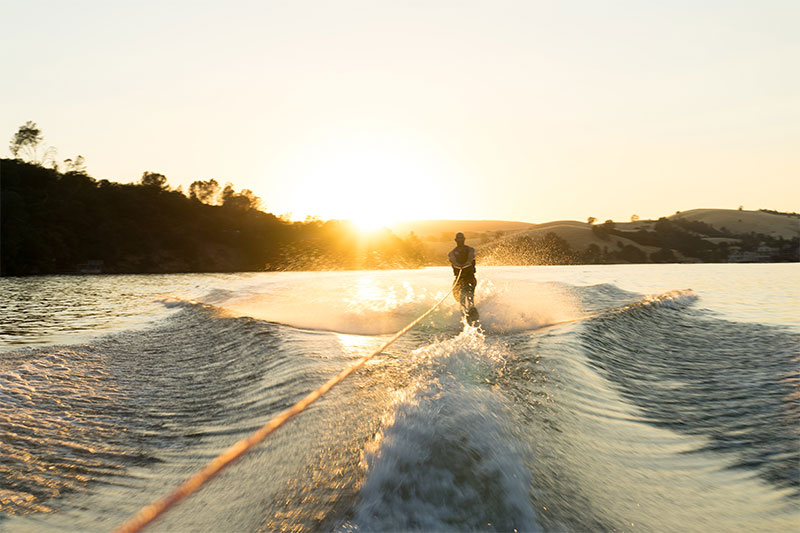 Pedal Dogs
Have you ever imagined you could tour a beautiful city, with three or four of your friends, atop a massive bike whilst listening to some catchy tunes? Well, imagine no more, as this is in fact, a reality. Pedal Dogs offers you the chance of a party experience with your friends or family on board a massive bike, as you cycle through the beautiful streets of Brighton. This is a new and fun way of seeing the city, and you will be glad you didn't miss out on it.
In order to have all the fun you can, without a hitch, it's best you wear flat shoes instead of high heels. You can take your own refreshments but, if you don't, you can always pick something up during stop-offs for refreshments or to use the restroom. The massive bike will travel through specific routes that will give you the opportunity to see beautiful sights like The Brighton Dome, The Royal Pavilion, Victoria Gardens, Brighton Pier, and a whole lot of sea views. After booking a ride, the place to head to is North Laine Pub, 27 Gloucester Place, Brighton, East Sussex, BN1 4AA. They're open for tours on Thursdays and Fridays from 6:30pm to 9:30pm, and on Saturdays and Sundays from 10am to 9:30pm.
Swing Patrol Brighton
Swing dancing is energetic, swing dancing is fun. If you love watching people swing dance, and you wish you could move like them, you can make that wish come true at Swing Patrol Brighton. In just a day, you can learn to dance better than you ever thought you could. The classes are run by a team of passionate dance instructors, including the notable Scott Cupit and Faraday Loughlin.
Monday, Tuesday and  Thursday evenings, from 7pm to 8:30pm, dance classes for beginners and improvers are held  at Revolution Bar, Hollingbury Park Golf Course, and Middle Street Primary School respectively. Afternoon classes take place only on Sundays, from 1:30pm to 2:30pm at The King and Queen. As an absolute beginner, you will learn some new and fun moves, while improvers can perfect their moves and technique. You can make every Sunday you spend in Brighton more fun and worthwhile by spending them at The King and Queen. It's situated at 14-16 Marlborough Place, Brighton, BN1 1UB.
Adventure Connections Hen & Stag Activities
Do you want to plan your own outdoor activities or hen party in Brighton, and you want to make sure that everything turns out just right? Why not employ the services of Adventure Connections? They are one of the best activity organisers you can ever hope to find in Brighton. They will do everything for you, including recommending the best activities in Brighton, that perfectly fit your budget. Rest assured that any activity they recommend to you will give you a memorable experience, with first-class entertainment and service, because they'll have already tested it. All you need do is sit back and enjoy, while they take care of all the necessary bookings and planning.
What's more, they've been around and organising events for more than a decade, which should be enough to give you peace of mind. Adventure Connections can help you organise activities like watersports, country pursuits, mud buggies, treasure hunts, cookery classes, bespoke dance classes, cocktail making classes, and many more. You can go discuss your plans with them at 77 Grand Parade, Brighton, East Sussex, BN2 9JA.
Yellowave Beach Sports Venue
To enjoy a variety of fun sports, from frisbee to volleyball, grab your trainers and head to Yellowave Beach Sports Venue in Brighton. You can play volleyball at any one of the six beach volleyball courts available on the sandy beach. The venue also boasts oa spectacular light and airy cafe where you can relax and feel the warm sea breeze caress your skin. Also on site is a magnificent clubhouse that you can hire for your parties.
When your belly starts rumbling, you can make your way to the cafe and make a choice from a menu of delicious food like salads, sarnies, homemade soups, smoothies, organic coffee, and ice cream. No need to worry about what your kids will eat if you take them along, there's a menu for kids that includes their favourites like cheesy pasta, scrambled egg and mini sarnies. While chilling out on the deck, you can also enjoy a bottle of local beer, wine or cider. At Yellowave Beach Sports Venue, situated at 299 Madeira Drive, Brighton, East Sussex, BN2 1EN, it's all about having fun.
Murder Mayhem Tours
Your Brighton tour isn't over until you have explored the dark side of Brighton. You can pick any day and time you want to cover the whole length of the tour.  On the Brighton Murder and Mayhem Tour, you will learn about the notorious Brighton Trunk Murders, and also learn about the Chocolate Cream Poisoner. You will hear true ghost stories and murder cases. Throughout your walk, you'll find cafes and pubs where you can buy refreshments or take a loo break.
They give you the opportunity to partake in a very informative tour of Brighton. Murder Mayhem Tours take place at the Brighton & Hove Area, Brighton, East Sussex, BN1 1EE.
So Sussex
This is a company that provides the best sightseeing options, as well as various outdoor activities like cycling, fishing, and walking tours in rural Sussex. They also offer locally sourced and delicious homemade food cooked over an open fire, that will go well with a river expedition, and many other activities that they'll introduce you to. The company is run by a family who have spent more than forty years in Sussex, and they are always glad to share their deep-seated knowledge of the countryside with you. You can go catch your first fish with their warm guidance, or learn about the surprisingly fascinating world of mushrooms.
You can also partake in the team building events that So Sussex, in partnership with Really Responsible, organises. These are always fun, inspiring and unique team challenges. To enjoy all So Sussex has to offer, you can visit their office at 3 Byelaw Cottages, Spithurst Road, Barcombe, Lewes, East Sussex, BN8 5EF to fix a date with them.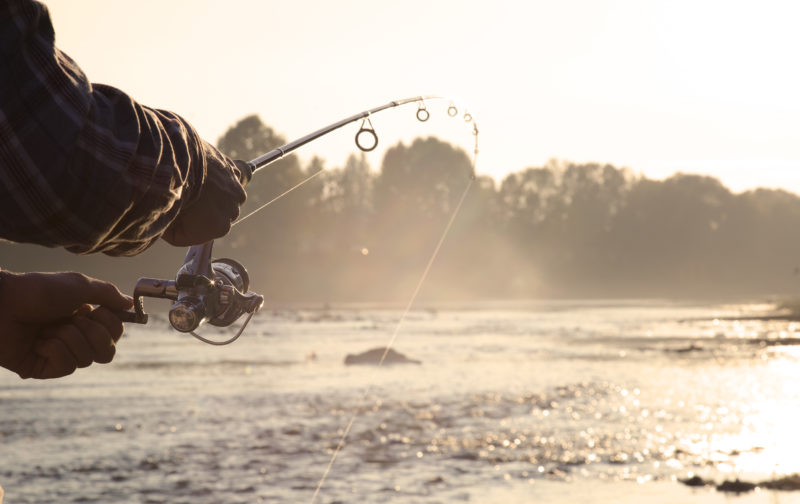 Brighton Zip
The Brighton Zip is an amazing ride on Brighton seafront. This is an exciting challenge that only the truly adventurous will dare to take. The Brighton Zip is the fastest and longest zip wire along the South Coast. It boasts a 300 metre dual zip wire, with a 24  metre drop zone, and runs along the well-known Brighton beach.
You can have a fantastic time with your family and friends by having a race with them along the dual zip line. At the end of this madly exciting and exhausting experience, you could head over to the food court, a stone's throw from the beach to sate your hunger. You will find Brighton Zip at Dalton's Bastion Madeira Drive, Brighton BN2 1TB, England.
Brighton Bike Tours
This provides another opportunity to explore the lovely sights of  Brighton. As you embark on the Grand Brighton bike tour, a professional guide rides along with you, to point out famous attractions like the city's largest park, Royal Pavilion Palace, Sussex's most haunted house, and Brighton Seafront. You can either make it a private activity, or ride alongside your friends on a hybrid bike.
Provisions are also made for large group tours, like corporate events, hen parties, stag parties, team building events, and weekend away activities. They are open from Monday to Sunday, and you can opt for the morning tour that kicks off at 10:30am, or the afternoon tour that begins at 2:30am. The meeting point for Brighton Bike Tours is in front of Brighton Unitarian Church, New Road, Brighton, E Sussex, BN1 1UF.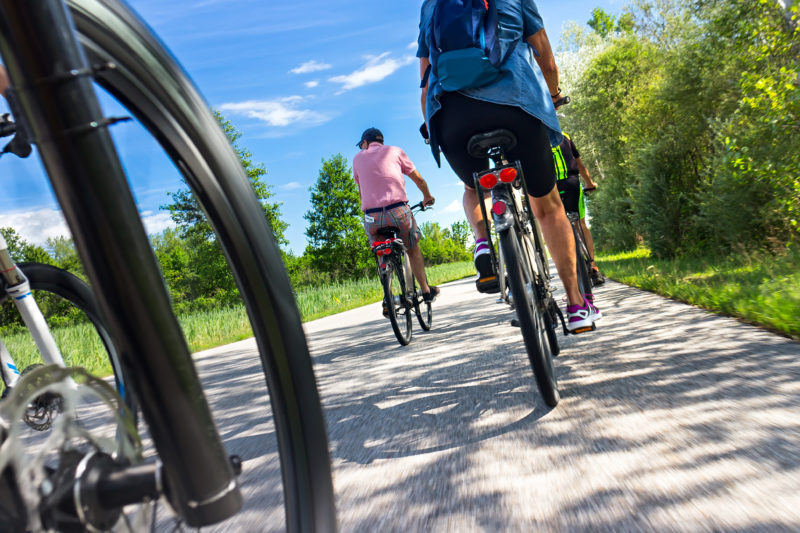 As you can now clearly see, there's no shortage of exciting outdoor activities to be had in Brighton.