Choosing an e-commerce platform for your business can prove to be a challenging endeavour. There is a wide range of different platforms to choose from and this can make it difficult to find the right solution for your business. Understanding your needs is often the first step in the process of choosing which platform to use- a good place to start is doing some research on the different products that are available to choose from.
Although each platform is unique, most of them cover the basic features that are necessary to successfully implement e-commerce in your business, which means that you have to look a bit deeper in order to find the subtle differences between platforms. One of the most important features to keep in mind is ease of integration, choosing an e-commerce platform that offers easy integration with your existing sales infrastructure can save you a lot of frustration and money further down the line.
When comparing products like Big Commerce Enterprise vs Shopify Plus, it is easy to see that the size of your business is one of the determining factors when it comes to choosing an appropriate platform. Larger enterprises may have different needs than smaller enterprises but bear in mind that small enterprises can quickly become large enterprises and using an e-commerce platform that can grow with your business will make it much easier to expand in the future.
What To Look For When Choosing An E-Commerce Platform
Choosing an e-commerce platform is an important decision for any business and requires careful consideration and enough research into your specific needs and wants. Remember to consider future expansion when you consider the different options and platforms, choosing a product that works on a modular system is often a good idea since it allows for easy expansion without too much effort.
Another important aspect is the ability to customise the platform to meet your specific needs and match your unique brand. Most e-commerce platforms offer some level of customisation but you should make sure that the option you choose can be customised to the level you desire. Branding is especially important since it directly relates to the way in which your customers identify your brand, which can have a big impact on your bottom line. Getting the right platform can be the difference between an awesome e-commerce experience and a digital nightmare for both your business and its customers.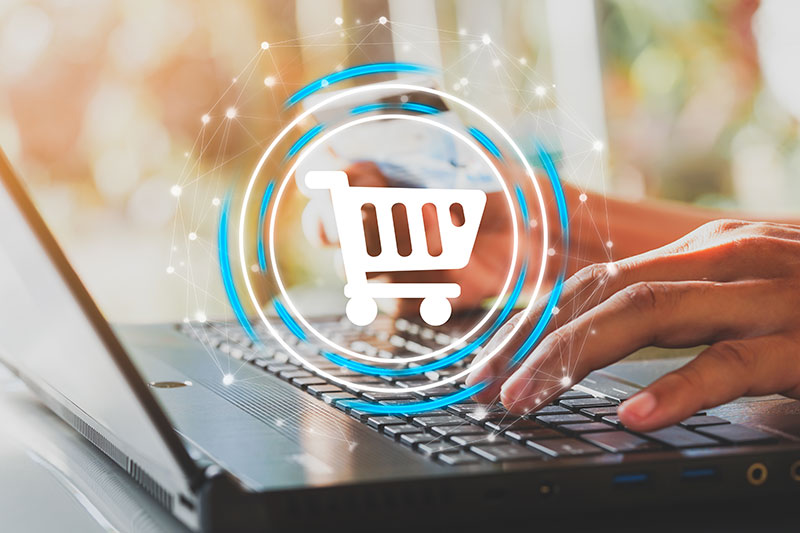 Is Adding E-Commerce Functionality Complicated?
Adding e-commerce functionality to your business is not very complicated and it is also quite cost-effective. Using a proven e-commerce platform is the easiest way to get your products visible online and can make an immediate, and big, difference in your turnover. Shopify is a user-friendly platform that offers customisation options, payment gateways and integration options. It can be set up in no time at all, making it possible for you to trade online and grow your brand in the digital world.