English Tourism Week runs from 25 March to 2 April 2017. As part of this promotional week and annual celebration of English tourism, I'm offering my guided walking tour of Hove Old Cemetery on Saturday 1 April (14:00),  free of charge. Don't worry this is hardly a guided tour of Mont Blanc. The cemetery walk is suitable for adults of all ages and capabilities.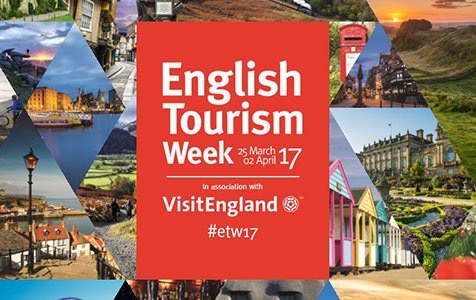 Why not book your place to find out more about this hidden gem of Hove!
Walking tour of Hove's Old Cemetery.  Mobster , Mutiny and Military Mettle.
We visit perhaps the most mendacious grave in the cemetery, that of a notorious London mobster who relocated to Brighton and Hove in the inter-war years.
During our walk, we explore both the Indian Mutiny and the Crimean War and we hear about a local man's involvement in the Charge of the Light Brigade!
An absorbing and fascinating place to visit;  the cemetery reflects the Victorian death culture and the social importance of significant family memorials and is the last resting place of some prominent Hove residents.
We will meet by the chapel, cemetery south.  (BN3 7EF). There is parking.
A free event, in support of Visit Britain's English Tourism Week.  Please reserve your place in advance by contacting 07414 681197 or emailing sussextours@sky.com as places are limited.