Take us through how Window Tinting Sussex was founded
Sussex Window Tinting was formed in 2011 when the need for a high quality Window Film and Tinting service was needed in the Brighton area. Sussex Window Tinting strives to achieve the highest standard of workmanship and customer service available in the industry with solutions for your Car, Home and Workplace.
What Services Do You Offer?
Automotive, Commercial and Residential Window Tinting is our range of the ever expanding line of services we presently offer.
What Sets You Apart From Other Window Tinting Companies?
We are a nationwide company benefiting from the latest materials and techniques on the market.  All of our installers are professionally trained and we offer a lifetime guarantee on all our work
How Do You Obtain Most Of Your New Business?
New business comes from our website, facebook page and importantly….recommendations
What Does Window Tinting Add In Terms Of Style And Value To A Car?
Heat Reduction
Reduce Fading
Protection from UV rays
Are There Any Other Advantages To Tinting Your Windows e.g. Security?
Increase Safety and Security
Increase Privacy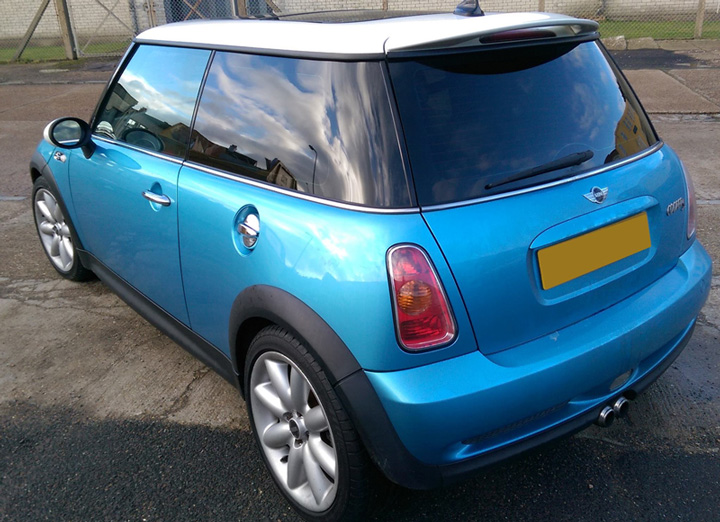 What are the keys to the success of your business?
Attention to detail and identifying individual customers needs.
Is there a philosophy behind how you run your business?
Strive for perfection in every area
What does the future hold for Sussex Window Tinting?
Keep turning out high quality workmanship and value for money for our customers
Please visit Sussex Window Tinting to find out more at www.sussexwindowtinting.co.uk or visit our facebook page by clicking here