Christmas is approaching and you still haven't bought any presents. In addition, you also have little time to think of something creative. It is the same every year: you run and buy last minute Christmas gifts, and then you feel guilty. Do not worry about it, because you are not the only one with this dilemma. December is all about gifts: not only about receiving but also about giving them. In the week before Christmas, the shopping streets feel like an average train in the morning rush hour. Christmas doesn't need to be as stressful and costly when carefully planned and considered. This guide to successfully saving for the holiday period gives some helps tips and advice!
A long-term jar full of sweet messages
Make small notes and write nice memories or compliments here. Buy an elegant pot and put the notes inside. You can write a colourful note every day, every week or every month. It is also nice to make different kinds of notes, for example, if someone feels insecure, sad, angry or happy or needs motivation. Give the small messages happy colours and funny drawings. Such a gift expresses your personal and creative idea.
A luxury thermos
Is your father, mother, brother or sister often on the train or in the car in the morning? Give them a decent thermos as a gift! This is a real must-have for family members who are regularly on the move. In this way, they wake up relaxed knowing that they will take with them a homemade cup of coffee. Thermos jugs are now also available in various colours and miniature sizes. So warm up!
Put together a surprise box
Do you have so many ideas that you do not know what to buy? Assemble a surprise box. Buy that person's favourite snacks, a pair of funny socks, pens, notebooks, and maybe a tea set. Choose broadly what you put in the surprise box. Decorate it with bows, hearts and stars and enjoy moments when all surprises will get discovered.
A reflex camera
Every traveller likes to immortalize some moments of the trip, so a reflex camera is a perfect gift to someone who is really into travelling. The selection of cameras and photo accessories is huge. You will certainly find something that will appeal to the receiver. You can be the big hero this year at Christmas by turning one of your photos into a canvas print.
A personalized wine
Another gift is a wine with a personalized label. It is a perfect gift for any occasion. There are many wine shops and online stores that already give you this service. If the present is for one of your co-workers, you can put a somewhat customized logo, the company's slogan or some illustration of a representative object. If the present is for a member of your family or your group of friends, you can make a personalized label with a phrase that you use a lot. Personalized wine is an original and funny gift that will surely bring a lot of joy to your loved ones.
Wake-up light
Especially in the winter, a wake-up light is a top gift! During the dark days, getting up is a bit more difficult than it is in summer. With a wake-up light, you will be well rested and awakened in a natural way. The lamp is getting brighter slowly and gradually which has a similar effect as the rising sun. Many wake-up lights also have nature sounds, so you wake up with a relaxed feeling. Delicious!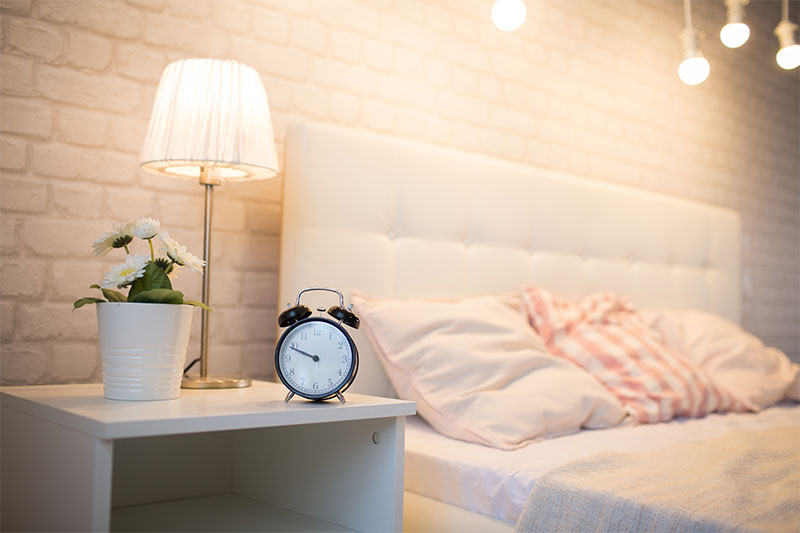 Golf gifts
Do you have a family member or a friend who is golfing and are you looking for an original gift for this person? Make your familiar golf lovers happy this Christmas. Buy a golf trolley, golf bag or golf gloves to make a golf enthusiast happy.
A surprise flight
If you want to give very original and a bit crazy gift, choose a surprise flight on websites such as lastminute.com. With the premise that the fate of the flight is not revealed until 24 hours before departure. The fact of not knowing where you travel until a few hours before boarding the plane, makes the trip exciting from the moment you receive the gift. From sunny holidays in Sardinia to a cold holiday in Iceland. It doesn't matter to what destination it is. The important thing is to pack your suitcase and go anywhere in mere order to travel and discover new places. Such a gift will certainly please any person who loves travelling and who is known to be very spontaneous. It will rather not be a dream gift for your grandmother (but, of course, there are some exceptions).
Starry eyes and a big smile of the gift receiver of your gift will make all the effort worthwhile.